Emsleys Solicitors - Future Forwards
Emsleys is excited to announce the successful sale of its Personal Injury department to Fletchers Group, one of the UK's leading medical negligence and personal injury firms. Director of Emsleys, and Head of Personal Injury, Andrew Greenwood, said "We felt it was a good time to transition the Personal Injury division to a partner that could help the business navigate its next phase of growth. The enthusiasm of the Fletchers' team, together with the firm's reputation in the sector, exciting ambitions and people-centric culture, will provide our team with the support, resource and expertise to both serve our existing clients and pursue new opportunities within the personal injury sector."
Managing Director of Emsleys, Judith Hogg, said "This move gives the freedom for the fantastic private client team at Emsleys to grow. It allows Emsleys to invest in our continuing journey of delivering first class, local, professional services".
Established for over 30 years, Emsleys has built its foundation on Conveyancing, Wills and Probate, Family Law, Business Crime, and Dispute Resolution. The firm looks forward to further developing its reputation for excellence as rated by clients.
Emsleys has provided the local community for many years with both legal advice, as well as other support such as charity partnerships and local fundraising fun days.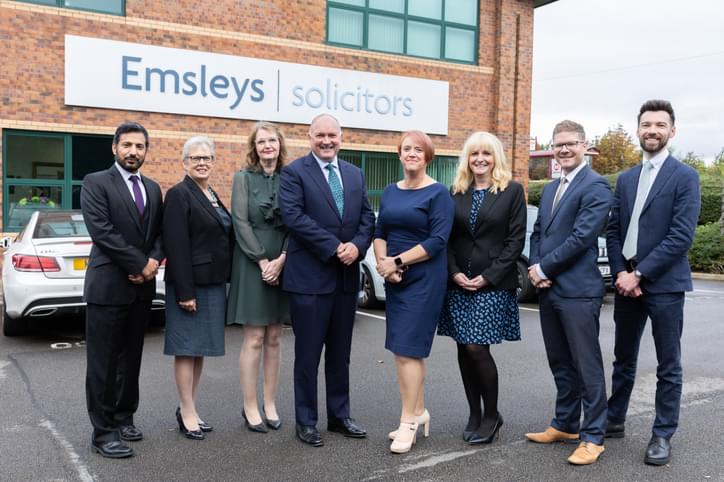 For further information, please contact:
James Hudson, Marketing Manager: james.hudson@emsleys.co.uk: 0113 264 4414
Back to Blog